About Us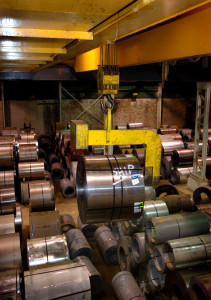 D.T. Sari Co., Inc. is a family-owned certified professional metal sales company. The company was founded in 1986 by husband and wife, David T. and Katheryn B Sari. In the earliest years, the owners had several joint ventures with Kaiser Steel (now the site of California Steel Industries, Inc.). Initial projects included removing copper from the Blast Furnaces and breaking up scrap molds and slabs.
In the early 1990's, the company began processing the scrap at California Steel Industry's (CSI) Scrap Yard and continued this on-site arrangement both for CSI and later Pacific Coast Recycling through 2007.
Also in the 1990's, DTSC began to diversify its operations and expanded into the metal sales arena by providing processed steel to a wide variety of end users. We have formed steel for customers whose products include grape stakes; truck bodies; rolling doors; metal decking; filing cabinets; metal racking systems; air conditioning; dumpsters; – even jail cells.
The founders are retired now but their legacy continues. With over 20 years industry experience at DTSC, daughter, Katheryn E. ("Beth") Sari is now the Owner and President and continues guiding the company into the future with new branding and expanded products while retaining the Company's core value of quality customer service.
DT Metal Services looks forward to meeting your steel requirements. Contact us for further information and quotations.